Announcement of New School in the Seven Oaks School Division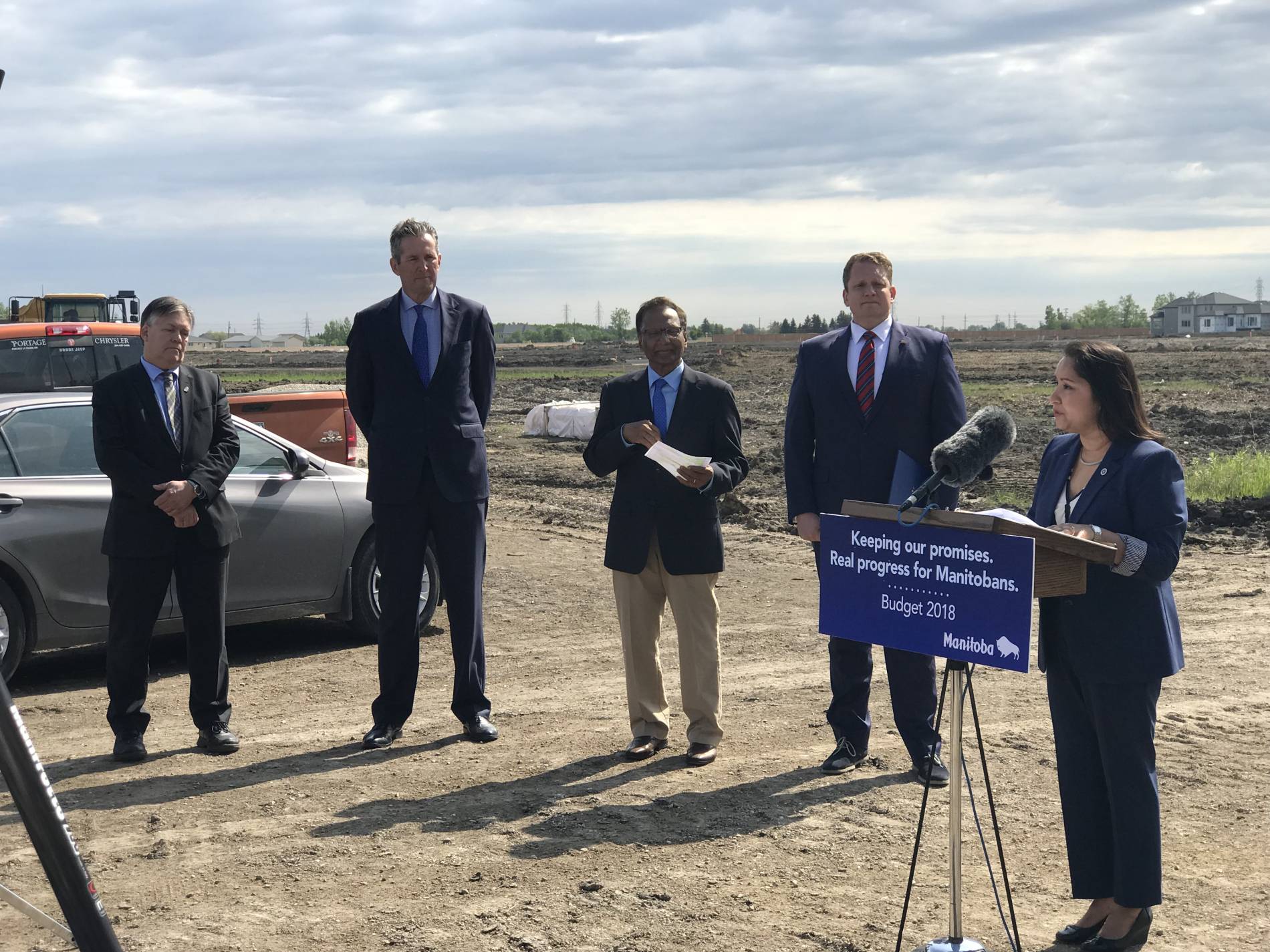 The northwest area of Winnipeg is growing rapidly, creating a demand for new facilities to address the needs of the new residents.
A new school for the Amber Trails area was essential, and on June 7, the province announced funding for the construction of a new Seven Oaks School Division dual-track kindergarten to Grade 5 school on Templeton Avenue east of Pipeline Road. This is one of the seven new schools the province has committed to building in the next few years.
Coun. Devi Sharma (Old Kildonan) was present at the announcement and said she is thrilled with the news. She said the area has been growing steadily and the new school will serve the community well.
"This new school will alleviate overcrowding in other schools in our community and to have that pressure taken off teachers and students puts the focus back on providing the best learning environment possible," Sharma, who is a SOSD graduate, commented. "A solid education is what prepares children for future challenges and success which is why your investment here today is so valuable."
---