First elected to Winnipeg City Council in 2010, Devi was drawn to public office by a commitment to further Old Kildonan as a thriving and vibrant community. In 2013, she was elected by City Council to be the Speaker of Council, becoming the first woman to serve in this role in the history of the City of Winnipeg.
As well as representing Old Kildonan, she also serves in several additional roles:
Infrastructure Renewal and Public Works Committee Member
City of Winnipeg Access Advisory Committee Member
Governance Committee Chairperson
Lord Selkirk – West Kildonan Community Committee Member
Take Pride Winnipeg Board Member
Ladies of the Knights of Rizal Member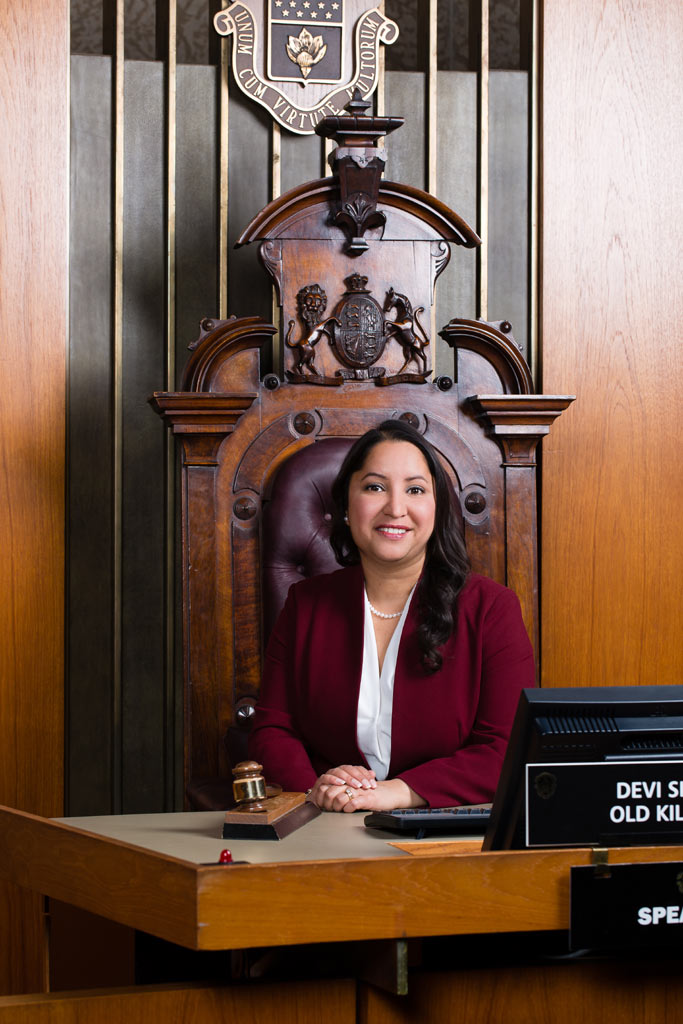 Devi has lived in Old Kildonan for over 30 years, where she has always been involved and committed to her community. She has served in a number of volunteer roles such as the board of Seven Oaks General Hospital and Vice President of the Maples Community Centre. In 2001, Devi received the Woman of Distinction Award from the YMCA-YWCA for her dedication to community voluntarism.
Today, she continues to live in Old Kildonan with her family.
In 2011, Devi opened a Community Office at 646 Leila Avenue to make it easier for residents to share their input on community matters.